June 6, 2018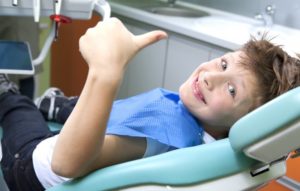 When your child has nearly three months of free time to take advantage of, it's easy to forget the importance of brushing and flossing daily. Furthermore, their diet can really take a turn for the worse, especially if they're visiting other friends who share unhealthy snacks with them. While you can't micromanage all of their choices, you can still help maintain their oral health, even during this period of summertime freedom.
Here are four easy ways to get started from your family dentist in Blaine.

Establish a Summer Routine
Since your child's day-to-day is going to be more freeform, it's easy to get caught up in summer festivities and run outside without even seeing the bathroom. For this reason, you need to establish a schedule for them before they can go outside or see their friends.
If you already have chores assigned to your child, just make brushing and flossing part of that preexisting list. Along with picking up clothes, putting away toys, and eating breakfast, make sure your child is brushing for at least two minutes and flossing. If they prefer to floss before bed, that's also acceptable.
Equip Them with the Right Tools
The start of a new season is a great reminder to buy new toothbrushes for the family. The ADA recommends replacing your toothbrush every three months, so make sure your child is using a brand new brush. Let them choose one that stands out to them, just make sure that the bristles are soft. This may give them more incentive to commit to daily oral care.
If your child is active, you'll want to buy them a custom mouthguard as well. This will protect them while playing sports like football, soccer, and basketball.
Manage Their At-Home Meals and Snacks
Unfortunately, some of the worst foods for teeth are the most popular in the summer. Soda, cotton candy, ice cream popsicles, and chocolate bars all contain very large amounts of sugar and put your child's teeth at risk, especially when visiting a neighbor or friend's house.
When their at home, limit their sugar intake by opting for low-sugar and sugar-free options. Instead of keeping chocolates or candy in the kitchen, offer sweet fruits like blueberries, strawberries, grapes, apples, and other foods containing natural sugars. Purchase 100% nut butter for sandwiches and as dip for crunchy vegetables high in water-content.
Schedule a Visit with Your Dentist in Blaine for Convenience
Summer is the perfect time to visit the dentist because:
School year activities aren't interrupted
Their next visit perfectly coincides with winter break
They have more time to interact with the dentist and office
It acts as a reminder to maintain oral care during summer vacation
With these tips in mind, protecting your child's oral health doesn't have to be a struggle. To learn more ways to protect their summer smiles, schedule a visit with your family dentist in Blaine today!
About the Author
Dr. Douglas Green earned his DDS degree from the University of Iowa College of Dentistry. He provides kind, compassionate, and gentle dentistry, including BPA-free dental sealants, topical fluoride treatments, and developmental checkups. To learn more about his practice, contact him through his website.
Comments Off

on Family Dentist in Blaine: 4 Tips To Protect Your Child's Summer Smile
No Comments
No comments yet.
RSS feed for comments on this post.
Sorry, the comment form is closed at this time.