Meet Your Holistic Dentist
Dr. Ellis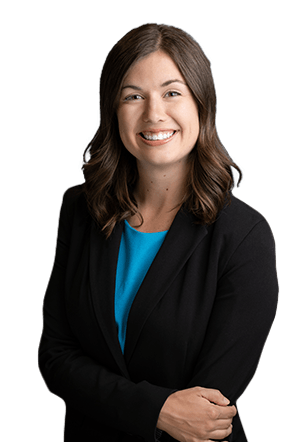 Dr. Ellis' passion for dentistry began during her college years, a time when she was exploring potential careers. She's always had a profound interest in science, a keen eye for business, and an innate desire to make a difference in the lives of others. What's remarkable is that she discovered that dentistry beautifully intertwines all these aspects of her passion.
Her educational journey led her to the St. Paul, Minnesota campus of the University of St. Thomas for her undergraduate studies, and from there, she pursued her dream at the University of Minnesota School of Dentistry. During her dental school days, Dr. Ellis exhibited exceptional leadership qualities by serving as the president of the American Dental Education Association, championing the advancement of dental education for future generations of dentists.
After 4 years of dedication and hard work, Dr. Ellis earned her DDS degree from the University of Minnesota School of Dentistry. Her commitment to patient care is unwavering, and she finds immense joy in building strong relationships with her patients, helping them achieve optimal oral health. Her mission is to ensure that every patient feels well-informed and at ease during their visits to Imagine Smiles.
Her dedication to learning and growing throughout her career is evident. Dr. Ellis is not just a dentist; she's a lifelong learner and a passionate advocate for dentistry. As a member of the Academy of General Dentistry, American Dental Association, and the International Academy of Oral Medicine and Toxicology, she's dedicated to staying at the forefront of her field. She's even undergone training in same-day CEREC restorations and is a certified provider for Invisalign.
Outside of the dental office, Dr. Ellis knows the importance of work-life balance. She enjoys spending quality time at the family cabin, immersing herself in the world of books, exploring new destinations, and even taking on the sport of golf alongside her husband. Not forgetting, her beloved dog Millie is her loyal companion on leisurely walks around the Twin Cities.
Dr. Ellis' story is a testament to the power of following your passion, dedicating yourself to lifelong learning, and balancing personal and professional pursuits. She's not only a dentist but a strong example of what we can achieve when we align our dreams with our life's work.