CEREC One-Visit Restorations
It's all about time. With the CEREC one-visit system, you can get a cracked or broken tooth repaired in a single visit. Why should you wait weeks for a new crown when you can have one the same day? At Imagine Smiles, you no longer need multiple appointments or temporary crowns that send you running for the phone when they break or fall off. CEREC crowns offer natural beauty and durability in a single visit. With CEREC, Dr. Green will renew your smile without impacting your busy lifestyle.
What is CEREC?
Get ready for a 21st century smile! The CEREC CAD/CAM system uses a high speed, high definition intraoral camera, computer software, and CAD milling chamber to allow us to custom design and fabricate a new restoration while you watch. Designed in Zurich, Switzerland during the 1980s, today's 6th generation CEREC systems allow us to be more conservative than ever. Traditional crowns require a dentist to shave your tooth into a stump, take an impression, place a temporary crown, and then wait two weeks until the crown is fabricated at a dental laboratory. With CEREC, there are no gooey impressions, no temporary crown, and best of all...no waiting! All of the work is done chairside in a single appointment. Additionally, all of our crowns are crafted from metal-free CEREC porcelain, creating a strong, natural-looking dental restoration that will blend in with the surrounding teeth.
Why CEREC?
Traditional crowns require a dentist to shave your tooth into a stump when it's prepared, removing most, if not all, of the existing enamel from the tooth. This process dramatically weakens the tooth and exposes the inside structure to harmful bacteria that can cause the tooth to die or become abscessed in the future. The CEREC system allows us to be much more conservative with your tooth, removing only the weakened area. Only the bad enamel is removed. We keep the remaining strong enamel and make a restoration that replaces only the portion of the tooth that was damaged. This approach allows us to bring the tooth back to over 90% of its original strength. The CEREC porcelain is also very biocompatible. It is engineered to mimic the flexural strength, expansion qualities, and wear characteristics of human enamel. This means that a CEREC restoration will chew like a normal tooth, will flex like a natural tooth, and wear the opposing teeth just like a normal tooth would.
Preparation, Creation, & Cementation in a Single Visit
Watch CEREC in Action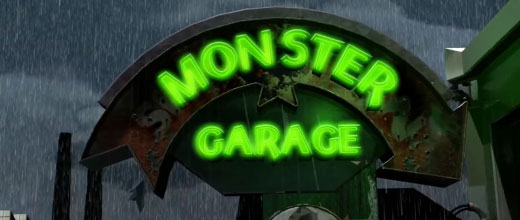 We Trust the Technology, Blaine Trusts Dr. Green
Dr. Green doesn't just utilize CEREC at our Blaine dental office, he teaches other dentists and dental assistants from all over North America how to use the CEREC system to address their patients' restorative dentistry needs with precision, speed, and – most importantly – integrity.