Gum Disease Treatment – Blaine, MN
Advanced Gum Disease Solutions
The most common disease in the United States is not what you may think. Heart disease, stroke, or cancer come to mind, but actually gum disease is the single most prevalent disease in America. In fact, it affects more people than heart disease, stroke, Alzheimer's, and cancer combined. About 80% of the population has some form of gum disease, also known as periodontal disease, periodontitis (advanced), and gingivitis (mild).
What is Gum Disease?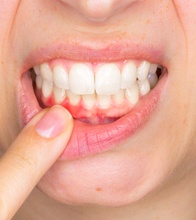 Gum disease is an infection of the gums and bone that support teeth, and it usually starts early in life, then progresses as a person ages. It all starts when plaque hardens into tartar (also called calculus) below the gum line. This irritates vulnerable soft tissues and infection can set in. Combined with decaying food particles lodged between teeth and bacteria emitted by plaque, the infection can spread quickly. Symptoms are so mild in the early phase, many patients don't recognize them: red, tender, swollen gums, bleeding when brushing teeth.
As the condition progresses, gums recede from teeth and pockets of bacteria form. The bacteria can destroy gum tissue and bone, causing tooth and bone loss.
Why is Gum Disease so Serious?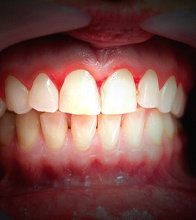 Recent research reveals that gum disease is linked to other major overall health problems and can lead to a cerebrovascular accident (stroke), heart disease, respiratory problems, osteoporosis, diabetes, low birth weight babies, and dementia. Research continues, but every year, we learn more and more about how oral health affects overall body health. The mouth is like a portal to the body – everything that enters or is present in the mouth has access to the whole body, so maintaining good oral health is critical to having a healthy body. That's why regular checkups and hygiene visits are so vital.
How Can Gum Disease Be Treated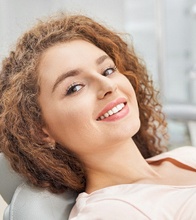 Unfortunately, gum disease is not curable. However, we can detect early warning signs of gum disease at your regular dental checkups. At this stage, prevention might be as simple as changing your brushing technique, improving your flossing routine, or changing the products you use for oral care at home.
Once gum disease sets in, we can treat it in a variety of ways based on the situation. Here are the treatment options available at Imagine Smiles.
Scaling and Root Planing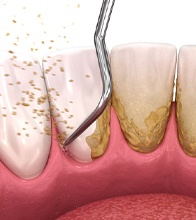 Regular dental cleanings help significantly reduce bacteria levels in the mouth, but normal cleaning techniques often aren't enough for treating advanced gum disease. Instead, we can perform a deep cleaning procedure that's divided into two stages: scaling and root planing. Scaling involves removing plaque and tartar from your teeth and gums. It generally focuses on the areas around and beneath the gum line – particularly the periodontal pockets that have formed between the teeth and gums. The next step is to smooth out the tooth roots. This is the root planing step, and it helps create a smooth surface that makes it easier for the gums to attach themselves to the tooth again.
Antibiotic Therapy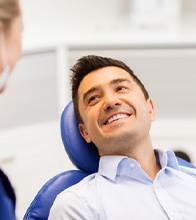 Since gum disease is caused by bacteria, it's only natural that antibiotics be used to treat it. Since bacteria often hides in places that can't be reached with scaling and root planing, antibiotic therapy is often prescribed alongside other periodontal treatments. We'll prescribe you an antibiotic suitable for your particular case and give you the instructions that you'll need to follow during the process; please call us if you have questions at any point. Antibiotic therapy has been shown to be highly effective in combatting gum disease by giving us a way to fight the infection even when you're not in our office.
Laser Treatment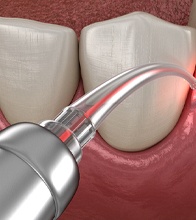 Dental lasers have given dentists an additional way to fight gum disease. They can be used to remove infected gum tissue while also killing harmful oral bacteria, thus stopping the infection from spreading any further. Compared to a traditional scalpel, a laser gives us better precision and control. Only the tissue that has actually been infected will be removed; the rest of your mouth will be left alone. Another major advantage of dental lasers is that they allow us to instantly cauterize any blood vessels that are exposed during the process, meaning there's little to no bleeding by the time the treatment is over.
Other Options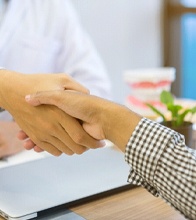 Advanced gum disease can damage your mouth and jawbone, and normal periodontal treatments may not be able to address all of the issues that have arisen. For severe cases of gum disease, we may need to refer you to a periodontist that we know and trust to handle your care. They can help rebuild your jawbone or reverse gum recession via surgical procedures. Of course, this type of treatment is only recommended when it's deemed absolutely necessary; more conservative options are always preferable when they're still viable.
No matter what kind of treatment you receive for gum disease, you can expect to visit our office more frequently for hygiene visits. This way, a dentist or hygienist can keep a close eye on your condition and confirm that your mouth is recovering properly.