Dental Implants — Blaine, MN
Designing Smiles with Dental Implants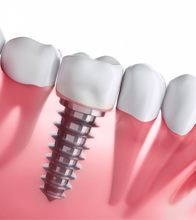 It's estimated that 69% of adults have lost at least one tooth, and 25% of people over the age of 65 have lost all of their teeth. But did you know that missing just one tooth can drastically affect your oral and overall health? Your remaining teeth can shift out of place, causing problems with your bite, jaw pain, and potentially additional tooth loss. That's why it's so important to replace your missing teeth so that you can get your smile back in nearly every aspect. To replace missing teeth in the most natural way possible, Dr. Green recommends dental implants, and our team at Imagine Smiles has the experience and expertise to make the process as seamless as possible.
Why Choose Imagine Smiles for Dental Implants?
Experienced Dentists and Highly Trained Dental Team
Offers Mini Dental Implants to Retrofit Dentures
Multiple Dental Financing Options Available
What Are Dental Implants?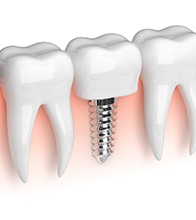 Unlike natural teeth, dental implants are made up of three components in order to effectively replace teeth to the fullest extent. This includes a titanium post, a restoration, and an abutment that connects them together. If you're missing a tooth (or multiple teeth), you'll find that dentists often recommend dental implants over dentures and bridges simply because they provide many additional positive long-term benefits for your oral health. However, they also work to improve your quality of life, both in terms of the foods you can eat and giving you added confidence to smile.
The 4 Step Dental Implant Process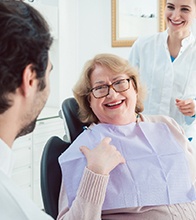 Unlike other tooth replacement options, dental implants require a step-by-step process that includes surgery to achieve amazing and unique benefits. The entire procedure can seem confusing, which is why patients typically wonder about the timeline, number of dental visits, and more. That's why we've included a guide for how dental implants work in Blaine, making the information you need easy to access.
Initial Consultation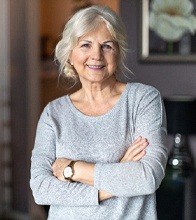 To begin the dental implant process, you must first visit our office for a consultation. During this appointment, one of our experts will carefully examine your missing teeth and the overall condition of your oral health. Then, we'll be able to provide you with a personalized treatment plan, including the number of implants you'll need. Any preexisting issues must be treated before beginning dental implants, which is why this initial consultation is so important. We also may recommend bone grafting if your jawbone is too weak as well as tooth extractions for implant denture cases.
Dental Implant Surgery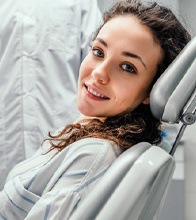 Once we've prepared your smile, we'll schedule your implant surgery. An implant dentist will ensure that you're numb and comfortable before beginning. There are also sedation options if you want a greater sense of relaxation during the procedure. Slight incisions are made in the gums to access the jawbone. Then, tiny holes are created in the bone for the placement of the dental implants. Once placed, the implants are mounted with caps for protection and to maintain the smile's appearance.
Osseointegration & Abutment Placement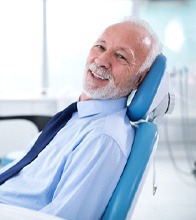 Following the placement of your dental implants in Blaine, you'll begin a healing process that lasts at least 3 to 4 months called osseointegration. Implants are made of biocompatible titanium, which allows them to fuse to the bone and become a permanent part of your body. While this process may seem lengthy, it's precisely what allows implants to look, feel, and function like natural teeth. Once the implants have completely healed, we will place abutments, which are anchors for the restorations. Next, we will take images and impressions of your smile to custom make your restorations.
Delivery of Final Restoration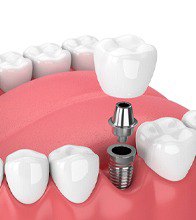 Lastly, you'll return to our office for a final visit, where we will place your restorations. Before doing so, we will always make sure that you're happy with your results. If you have any temporary crowns, bridges, or dentures, we will remove them before permanently mounting the final restorations. All that's left to do is to walk out of our office with a complete, beautiful, and strong set of teeth!
Benefits of Dental Implants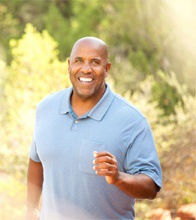 Because dental implants are made from biocompatible titanium and are surgically placed into the missing tooth's socket, they provide innumerable advantages that other tooth restoration options alone can't. Considered the gold standard of renewing smiles, here are several common benefits to expect and enjoy with these titanium tooth replacements.
Day-to-Day Benefits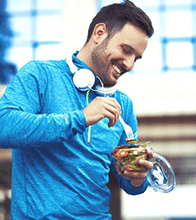 Enjoy your meals without worry: While other restorations like dental bridges and dentures restore a person's bite, many patients who have them still avoid certain foods like apples, steaks, and nuts. However, since dental implants are directly anchored to your facial structure via the jawbone, you can regain 80% or more of your biting power. You'll be free to munch on all your favorite meals.
Drink your favorite beverages: Additionally, those with dentures and bridges often shy away from drinks like wine, sodas, and coffee to avoid discoloring or warping their restorations. Dental implants look and function like natural teeth, so they won't warp or stain as easily.
Boost your confidence: Dental implants will be fused to your jawbone, meaning your restoration on top will have the foundation it needs to remain stable for a long time. You won't have to worry about your new pearly whites shifting out of place at awkward times, allowing you to feel comfortable and confident about your smile.
Health Benefits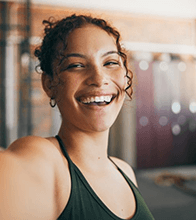 Jawbone preservation: Your jawbone can begin to deteriorate due to tooth loss, resulting in a more aged and shrunken appearance. However, with dental implants providing stimulation in the jawbone, this treatment can help you preserve a more youthful facial shape in the long run.
Minimal tooth sensitivity and gum irritation: Your restorations will be anchored via the implants instead of your healthy natural teeth or gum line. This means you can expect to be free of any discomfort that you might experience from dentures or dental bridges, such as gum irritation and sensitive teeth.
Maintain a healthier mouth & body: Dental implants require a much simpler cleaning regimen, as you'll merely have to brush, floss, and rinse them with mouthwash (and visit your dentist twice a year) like natural teeth. This also means they can help reduce your risk of problems like gingivitis, tooth decay, and even bodily issues like diabetes and cardiovascular disease.
Long-Term Benefits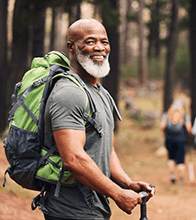 Long-lasting solution: These titanium posts typically boast a success rate of 95% or more even 10 years after placement. Furthermore, with proper care, you can easily expect them to last several decades to a lifetime!
Save more time & money on your oral health: Dental bridges and dentures typically need to be replaced every few years. On the other hand, dental implants can stay much longer, allowing you to save thousands of dollars and time on visits to the dentist, replacements, and repairs.
Who Dental Implants Can Help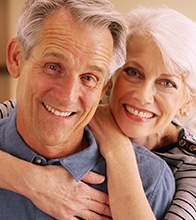 Just as every patient is unique, dental implant treatment can be customized to fit your specific situation. Here are the different methods we use to restore your smile's health, function, and beauty.
Missing One Tooth
Dental implants replace the entire tooth from the root up, allowing you to regain its strength. The implants for a single tooth are topped with a customized dental crown.
Missing Multiple Teeth
With multiple lost teeth, you don't have to have a dental implant for each one. If they are next to each other, a couple of posts can be placed and then an implant bridge or partial denture can be attached.
Missing All Teeth
Even if you have lost all of your teeth, dental implants can help you. After 4 to 6 dental implants are strategically placed, Dr. Green can stabilize your dentures so that you can bite, chew, speak, smile, and laugh with complete confidence.
Mini Dental Implants (MDI)
For patients who want to secure a loose denture but who aren't candidates for traditional implants, Mini Dental Implants (MDI) are available. Placing mini implants is a short, minimally invasive procedure that provides immediate results. The implants are inserted to stabilize your denture or retrofit your existing denture in just one visit, returning comfortable function. Years of uncomfortable and unpredictable wear can be fixed in just a couple of hours and give you back a functional smile.
Understanding the Cost of Dental Implants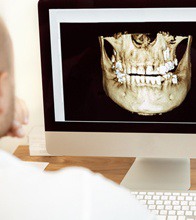 At Imagine Smiles, Dr. Green has been providing tooth loss solutions for two decades and counting. In that time, we've found that dental implants provide countless benefits that other options simply can't. However, we also understand that cost is often a primary consideration when making a decision about dental work. Since each person's implant treatment plan looks different, we can't provide an accurate cost that applies to everyone. If you'd like an idea of what your individual cost would be, don't hesitate to get in touch to schedule a consultation!
Are Dental Implants Worth the Investment?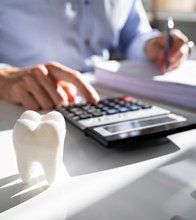 As a dentist in Blaine, we often hear our patients say that implants are one of the best decisions they've made for their oral health for multiple reasons. First, dental implants are the only solution that can last 30 years or more with basic maintenance, eliminating the need for costly adjustments and replacements that come with other options.
Second, it's not only about the quantity of time you'll be able to use your implants, but the quality of life they afford as well. Simply put, they're the next best thing to your own teeth. In addition, they preserve your jawbone, helping to maintain your facial structure and youthful appearance as time goes on.
Does Dental Insurance Cover Dental Implants?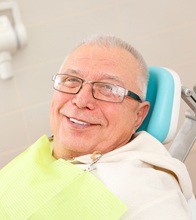 At Imagine Dental, we make recommendations based on what will serve our patients best. Unfortunately, however, dental insurance usually only covers the most low-cost solutions, whether they're the best choice for a patient or not.
With that said, it's worth noting that some of the procedures that are done as part of the implant process (e.g. X-rays, extractions, exams, etc.) can have partial coverage, and we're always happy to file your claims for you. We also offer third-party financing options like Lending Club and CareCredit so you can break up your cost into smaller monthly payments.
Dental Implants Post-Op Instructions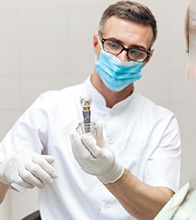 At Imagine Smiles, our team is specially trained in placing dental implants, meaning we can complete the entire process from start to finish in one convenient location. To ensure you make a smooth recovery, we'll provide you with post-op instructions directly following your surgery. Should you have any questions or concerns during your recovery, don't hesitate to contact us for assistance. Below, we've included some dental implant post-op instructions in Blaine to help you navigate the healing period.
What to Do Directly After Dental Implant Surgery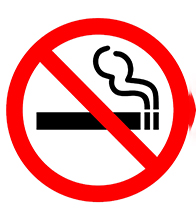 Dental implant surgery is certainly one of the most taxing parts of the entire process. However, you can expect a speedy, comfortable recovery with proper care and maintenance. By following our dentist's aftercare instructions diligently, you'll be one step closer to having a fully restored smile!
While you recover after getting dental implants in Blaine, it's crucial you leave the blood clot on your surgery site untouched. To do this, be sure to avoid:
Common Side Effects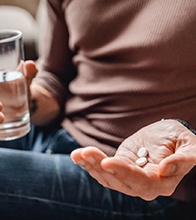 Have you ever had oral surgery before? If not, you're probably unsure which symptoms are considered normal and which aren't. Fortunately, knowing what to expect can help you better understand when you should be seeking help.
That said, here's what you will experience in the first few days following your procedure:
Diet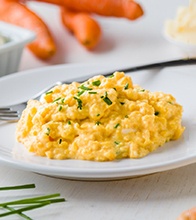 It's best to stick to a soft-food diet for the first few days following your procedure. With that in mind, here are some foods you should stock up on before your surgery:
You can return to a normal diet as soon as you feel up to it. However, you'll still want to exercise caution around crunchy or tough foods and avoid chewing directly on the implant site.
Health & Oral Hygiene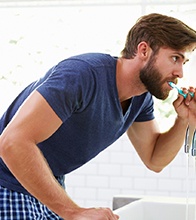 It's incredibly important to take proper care of your teeth and gums after dental implant surgery to avoid complications. When you brush your teeth, do it as you normally would but be careful around the surgical site. You'll also want to rinse with warm salt water 2-3 times a day and after each meal. Avoid using any mouthwash that contains a high level of alcohol, as it can irritate your oral tissues or dry out your mouth.
What to Do After Your New Teeth Are Attached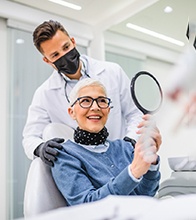 Once you're healed and the implants have successfully fused with your jawbone, you'll return to the office for the final step. Our implant dentist in Blaine will place your restoration (crown, bridge, or denture) and complete your smile. If you experience mild sensitivity or discomfort after this step, you can manage it with a prescription or over-the-counter pain medication. If you experience bleeding or swelling, contact our team right away – those aren't normal side effects after restoration attachment.
Dental Implant FAQs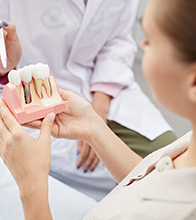 It's always a great idea to get dental implants in Blaine. After all, these prosthetic teeth are highly effective at restoring smiles! Still, you may want to learn more about them before committing. Doing so will ensure you know what to expect from implant placement. Thankfully, we at Imagine Smiles are here to help: the answers to some oft-asked implant questions are listed below. By reading them over, you'll understand how the restorations work. Otherwise, you're always free to call us for additional details!
Am I Too Young to Get Dental Implants?
If you have good oral health, chances are you can get dental implants. However, things change if you aren't an adult yet. You should probably hold off on treatment in that case.
You see, the human jaw doesn't fully develop until young adulthood. (More specifically, it doesn't finish growing until your mid-20s.) If implants are placed before that growth ends, they'll interfere with bone development and cause complications. Therefore, most dental professionals won't set them for patients under 18.
How Soon After a Tooth Extraction Can I Get Dental Implants?
Generally, a dentist waits 3-6 months after a tooth extraction to place an implant. This period gives your gums time to heal from the prior procedure. Simultaneously, the three-to-six-month mark is early enough to avoid jawbone shrinkage from lack of stimulation.
That said, there are exceptions. Some scenarios allow placement right after tooth extraction. However, these only apply if the patient's jawbone is already healthy enough. As such, you'll want to discuss the specifics of your own case with a local dentist.
Do Dental Implants Make You Look Younger?
Often enough, yes – dental implants do make patients look younger. Their features help "firm up" a patient's face, making it seem fuller and more youthful.
This benefit stems from how implants stimulate the jawbone. They can bite and chew like natural teeth, so they help the jaw maintain (and even develop) its bone density. Consequently, your cheeks and jawline will have fewer wrinkles and fine lines. The result is a face that is fuller, rounder, and more vibrant.
In contrast, going without teeth can lead to jawbone deterioration. That, in turn, will trigger facial collapse – a condition that hollows out your face and causes an aged, wrinkled appearance.
How Long Does It Take to Recover from Dental Implant Surgery?
Fortunately enough, it doesn't take long to recover from implant surgery. Most patients, in fact, are well enough to resume normal activities the day after it's done.
Of course, you should still be careful during the recovery period. For example, avoid strenuous exercise for the first-week post-treatment; you could delay healing if you don't. Similarly, keep watch over any bleeding or swelling you experience. The former symptom should stop after the first few days, while the latter will fade in three to four days. Lastly, make sure to take prescribed or over-the-counter pain relievers as directed.
So long as you exercise this caution, your new implants should fully fuse with your jaw in roughly six months.