Dental Implants – Blaine, MN
Designing Smiles with Dental Implants for Blaine
It's estimated that 69% of adults have lost at least one tooth, and 25% of people over the age of 65 have lost all of their teeth. But did you know that missing just one tooth can drastically affect your oral and overall health? Your remaining teeth can shift out of place, causing problems with your bite, jaw pain, and potentially additional tooth loss. That's why it's so important to replace your missing teeth so that you can get your smile back in nearly every aspect. To replace missing teeth in the most natural way possible, Dr. Green recommends dental implants, and our team at Imagine Smiles has the experience and expertise to make the process as seamless as possible.
Benefits of Dental Implants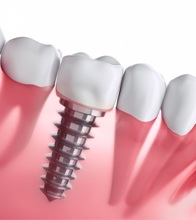 Because dental implants are made from biocompatible titanium and are surgically placed into the missing tooth's socket, dental implants provide innumerable advantages that other tooth restoration options alone can't, including the following:
Indications for Dental Implants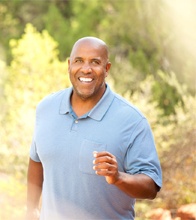 Just as every patient is unique, dental implant treatment can be customized to fit your specific situation. Here are the different methods we use to restore your smile's health, function, and beauty.
Missing Single Tooth
Dental implants replace the entire tooth from the root up, allowing you to regain its strength. The implants for a single tooth are topped with a customized dental crown.
Missing Multiple Teeth
With multiple lost teeth, you don't have to have a dental implant for each one. If they are next to each other, Dr. Green can place a couple of posts and then attach an implant-retained bridge or partial denture to them.
Missing All Teeth
Even if you have lost all of your teeth, dental implants can help you. Strategically placing 4 to 6 dental implants, Dr. Green can stabilize your dentures so that you can bite, chew, speak, smile, and laugh with complete confidence.
Mini Dental Implants (MDI)
For patients who want to secure a loose denture but who aren't candidates for traditional implants, Dr. Green offers Mini Dental Implants (MDI). Placing mini implants is a short, minimally invasive procedure that provides immediate results. Dr. Green can insert the implant posts to stabilize your denture or retrofit your existing denture in just one visit, returning comfortable function to the patient. Years of uncomfortable and unpredictable wear can be fixed in just a couple of hours and give you back a functional smile.
Understanding the Cost of Dental Implants
As mentioned earlier, each patient gets a customized treatment plan for dental implants, so it's nearly impossible to provide such a generalized cost estimate for everyone. The best way to know how much it will cost to get dental implants, you need to contact our Blaine office and schedule a consultation with Dr. Green. After he assesses your needs, our experienced team will give you an estimate for your treatment and work with your dental insurance to maximize your benefits. Although dental implants do have a higher upfront cost, in the long run, they could turn out to be the wisest tooth replacement investment financially.