Dental Implants — Blaine, MN
Designing Smiles with Dental Implants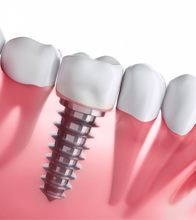 It's estimated that 69% of adults have lost at least one tooth, and 25% of people over the age of 65 have lost all of their teeth. But did you know that missing just one tooth can drastically affect your oral and overall health? Your remaining teeth can shift out of place, causing problems with your bite, jaw pain, and potentially additional tooth loss. That's why it's so important to replace your missing teeth so that you can get your smile back in nearly every aspect. To replace missing teeth in the most natural way possible, Dr. Green recommends dental implants, and our team at Imagine Smiles has the experience and expertise to make the process as seamless as possible.
Why Choose Imagine Smiles for Dental Implants?
Experienced Dentists and Highly Trained Dental Team
Offers Mini Dental Implants to Retrofit Dentures
Multiple Dental Financing Options Available
What Are Dental Implants?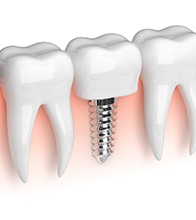 Unlike natural teeth, dental implants are made up of three components in order to effectively replace teeth to the fullest extent. This includes a titanium post, a restoration, and an abutment that connects them together. If you're missing a tooth (or multiple teeth), you'll find that dentists often recommend dental implants over dentures and bridges simply because they provide many additional positive long-term benefits for your oral health. However, they also work to improve your quality of life, both in terms of the foods you can eat and giving you added confidence to smile.
The 4 Step Dental Implant Process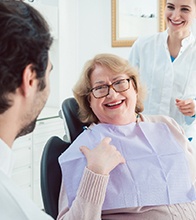 Unlike other tooth replacement options, dental implants require a step-by-step process that includes surgery to achieve amazing and unique benefits. The entire procedure can seem confusing, which is why patients typically wonder about the timeline, number of dental visits, and more. That's why we've included a guide for how dental implants work in Blaine, making the information you need easy to access.
Initial Consultation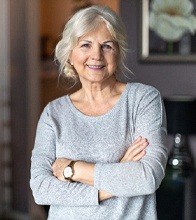 To begin the dental implant process, you must first visit our office for a consultation. During this appointment, one of our experts will carefully examine your missing teeth and the overall condition of your oral health. Then, we'll be able to provide you with a personalized treatment plan, including the number of implants you'll need. Any preexisting issues must be treated before beginning dental implants, which is why this initial consultation is so important. We also may recommend bone grafting if your jawbone is too weak as well as tooth extractions for implant denture cases.
Dental Implant Surgery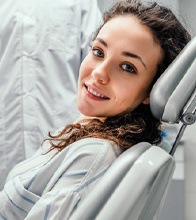 Once we've prepared your smile, we'll schedule your implant surgery. An implant dentist will ensure that you're numb and comfortable before beginning. There are also sedation options if you want a greater sense of relaxation during the procedure. Slight incisions are made in the gums to access the jawbone. Then, tiny holes are created in the bone for the placement of the dental implants. Once placed, the implants are mounted with caps for protection and to maintain the smile's appearance.
Osseointegration & Abutment Placement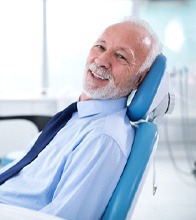 Following the placement of your dental implants in Blaine, you'll begin a healing process that lasts at least 3 to 4 months called osseointegration. Implants are made of biocompatible titanium, which allows them to fuse to the bone and become a permanent part of your body. While this process may seem lengthy, it's precisely what allows implants to look, feel, and function like natural teeth. Once the implants have completely healed, we will place abutments, which are anchors for the restorations. Next, we will take images and impressions of your smile to custom make your restorations.
Delivery of Final Restoration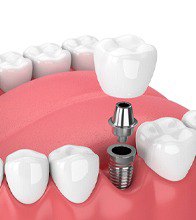 Lastly, you'll return to our office for a final visit, where we will place your restorations. Before doing so, we will always make sure that you're happy with your results. If you have any temporary crowns, bridges, or dentures, we will remove them before permanently mounting the final restorations. All that's left to do is to walk out of our office with a complete, beautiful, and strong set of teeth!
Benefits of Dental Implants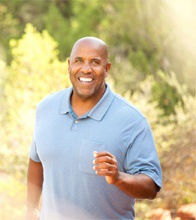 Because dental implants are made from biocompatible titanium and are surgically placed into the missing tooth's socket, dental implants provide innumerable advantages that other tooth restoration options alone can't, including the following:
They look and feel completely natural because they mimic the structure of real teeth.
Implants stop the jawbone loss that occurs after you lose teeth, and your replacement teeth will provide support for facial muscles, helping you keep a more youthful appearance.
Dental implants are firmly integrated with the bone, so you won't have to worry about your replacement teeth slipping or causing embarrassing situations.
Implants stand independent of your remaining healthy teeth, preserving them for longer.
With a success rate of 95% over 10 years and the potential to last a lifetime with proper care, dental implants have become the preferred alternative for people with missing teeth.
Who Dental Implants Can Help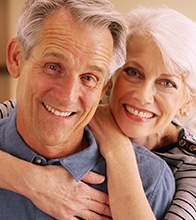 Just as every patient is unique, dental implant treatment can be customized to fit your specific situation. Here are the different methods we use to restore your smile's health, function, and beauty.
Missing One Tooth
Dental implants replace the entire tooth from the root up, allowing you to regain its strength. The implants for a single tooth are topped with a customized dental crown.
Missing Multiple Teeth
With multiple lost teeth, you don't have to have a dental implant for each one. If they are next to each other, a couple of posts can be placed and then an implant bridge or partial denture can be attached.
Missing All Teeth
Even if you have lost all of your teeth, dental implants can help you. After 4 to 6 dental implants are strategically placed, Dr. Green can stabilize your dentures so that you can bite, chew, speak, smile, and laugh with complete confidence.
Mini Dental Implants (MDI)
For patients who want to secure a loose denture but who aren't candidates for traditional implants, Mini Dental Implants (MDI) are available. Placing mini implants is a short, minimally invasive procedure that provides immediate results. The implants are inserted to stabilize your denture or retrofit your existing denture in just one visit, returning comfortable function. Years of uncomfortable and unpredictable wear can be fixed in just a couple of hours and give you back a functional smile.
Understanding the Cost of Dental Implants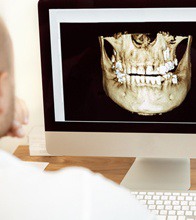 At Imagine Smiles, Dr. Green has been providing tooth loss solutions for two decades and counting. In that time, we've found that dental implants provide countless benefits that other options simply can't. However, we also understand that cost is often a primary consideration when making a decision about dental work. Since each person's implant treatment plan looks different, we can't provide an accurate cost that applies to everyone. If you'd like an idea of what your individual cost would be, don't hesitate to get in touch to schedule a consultation!
Are Dental Implants Worth the Investment?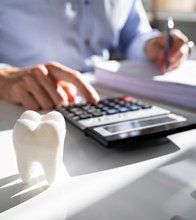 As a dentist in Blaine, we often hear our patients say that implants are one of the best decisions they've made for their oral health for multiple reasons. First, dental implants are the only solution that can last 30 years or more with basic maintenance, eliminating the need for costly adjustments and replacements that come with other options.
Second, it's not only about the quantity of time you'll be able to use your implants, but the quality of life they afford as well. Simply put, they're the next best thing to your own teeth. In addition, they preserve your jawbone, helping to maintain your facial structure and youthful appearance as time goes on.
Does Dental Insurance Cover Dental Implants?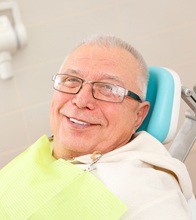 At Imagine Dental, we make recommendations based on what will serve our patients best. Unfortunately, however, dental insurance usually only covers the most low-cost solutions, whether they're the best choice for a patient or not.
With that said, it's worth noting that some of the procedures that are done as part of the implant process (e.g. X-rays, extractions, exams, etc.) can have partial coverage, and we're always happy to file your claims for you. We also offer third-party financing options like Lending Club and CareCredit so you can break up your cost into smaller monthly payments.