Holistic Children's Dentistry – Blaine, MN
Choose a Biocompatible Approach
Although the primary teeth fall out after a few short years, they're invaluable to your child's oral health and development. They act as placeholders for the adult teeth and also allow them to learn how to chew and speak correctly. As a result, they need routine dental care to remain strong and healthy; however, not just any dentist will do. It's best to choose a children's holistic dentist. Their dental treatments are designed to be biocompatible to promote a healthy mouth and body.
Why Does My Child Need to See a Dentist?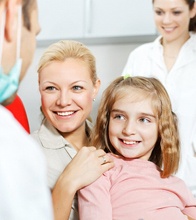 Cavities are the most common childhood disease in America. Plaque and bacteria attack your child's teeth and gums as soon as they consume food and drinks. Their home oral hygiene habits are effective in combating tooth decay, but it's only half the care they need.
Preventive dental care allows Dr. Green to monitor their oral health and development to create the foundation they need for lasting dental health. He'll address the problem sooner to prevent it from worsening. This keeps their teeth and gums healthy while also reducing the risk of an invasive treatment.
Why Choose a Holistic Dentist for Your Child?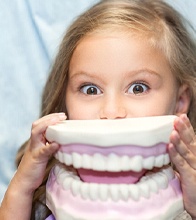 Holistic dentistry uses diverse practices to help the young smiles in our community reach optimal wellness. Dr. Green knows the mouth and body are connected. He designs dental treatments to ensure they don't cause unnecessary harm or complications for your child's well-being.
We use biocompatible solutions and nonsurgical treatments whenever possible. Their pediatric holistic dentist won't just focus on your child's mouth, but their wellness overall. Dr. Green provides the safe, effective, and compassionate care young smiles need to thrive both today and as your child grows.
How is Holistic Dentistry Different?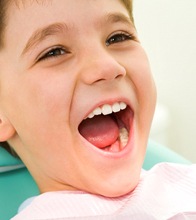 We love to see the littlest members of your family. During your child's office visit, we'll make them feel welcome, comfortable, and appreciated as we show them the sights and sounds of our Blaine, MN office.
We help oral hygiene be fun and fulfilling as your child gains confidence in their ability to learn proper brushing and flossing techniques. We also provide preventive therapies, such as dental sealants, to keep their teeth strong and healthy.
Our services are a bit different from what you might find at a traditional dental office. A few of the differences you'll see include:
Preventing tooth decay through lifestyle and environmental changes.
Focusing on prevention through oral hygiene, diet, and other protocols to ensure the teeth stay strong and healthy.
Using mercury-free materials.
Using mercury-safe protocols to remove old amalgam fillings.
Focus on the function and aesthetics of the teeth, as well as their health.
Benefits of a Holistic Dentist
Holistic dentistry offers exceptional benefits over the traditional approach, including:
Whole health focus.
Metal-free solutions.
Biocompatible treatments.
Schedule an Appointment Today!
Besides the services they receive in our office, your child will still need your guidance to take care of their teeth for several more years. Together, through comprehensive children's dentistry, we can create healthy smiles that last a lifetime.