July 23, 2018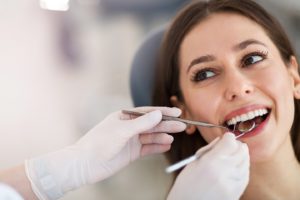 You take your overall well-being seriously. You eat a well-balanced diet, exercise regularly, and choose natural treatments whenever possible. When it comes to your dental care, you should not have to compromise your beliefs. Now, you do not have to with a holistic dentist in Blaine. With a natural approach to your oral health, you will benefit from a different type of dentistry that promote your overall wellness.

Holistic Dentist vs. Traditional Dentist
Both a holistic and traditional dentist have undergone the same dental training to earn their degree in dentistry and complete the required hours of continued education. The key difference between the two involves the various methods and materials that are used to help you maintain healthy teeth and gums.
A holistic dentist understands how your oral health can influence your general health and vice versa. With a holistic approach, they look at your body in its entirety and how all systems relate to one another. As a result, they do not just treat symptoms in your mouth, but look for potential underlying health issues that may lead to the problem.
When creating treatment plans, they strive to use procedures and materials that are biocompatible, such as:
Tooth-Colored Fillings: With the risk of mercury exposure and the metals that are found in amalgam fillings, a holistic dentist will choose a safer alternative with tooth-colored fillings. Not only are they metal-free, but they can also be customized to match the color of your enamel.
Fluoride: Fluoride is known as "nature's cavity fighter" because it can help keep your enamel strong to prevent tooth decay. It is commonly used in holistic dentistry topically and through ingestion; however, it may not be recommended to drink fluorinated water from public systems because it does not occur naturally.
Root Canals: When needing a root canal, a holistic dentist follows additional safety measures using ozone therapy to sterilize the tooth.
Biocompatible Dental Materials: Specific materials are used that have been deemed harmless to the oral tissues while also offering few side effects or risks.
Choose a Natural Approach
A holistic dentist is a perfect addition to compliment your healthy lifestyle. Using a diversity of alternative treatments and procedures, you can rest assured that your overall well-being will always be their top priority.
If you are ready to experience a more natural side to dentistry, choose a holistic dentist to achieve a healthy smile.
About Dr. Green
Since 1999, Dr. Green has provided complete dental care to the community. To remain well-versed in all aspects of dental care, including holistic dentistry, he completes more than 5 times the required hours of continuing education each year. He understands how your oral and general health can relate to one another. He will create the personalized, natural solutions you need for healthy teeth and gums. If you are ready to benefit from a holistic dentist, contact our office today.
Comments Off

on Experience a Natural Side to Dentistry with a Holistic Dentist in Blaine
No Comments
No comments yet.
RSS feed for comments on this post.
Sorry, the comment form is closed at this time.