November 20, 2018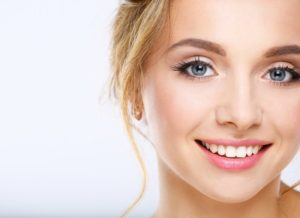 The holiday season is here once again, which means it's time for gatherings with family, friends and co-workers. Each situation presents a photo opportunity, but are you ready for it? Is your smile up to par? If not, then your family dentist in Blaine provides a host of cosmetic dental procedures to leave you with a dazzling holiday appearance!
Teeth Whitening
Does the appearance of your smile have an effect on the way people react to you? Recent studies suggest that at least a third of the people you encounter will notice the condition of your teeth before anything else.
If you have unwanted stains or discoloration, in-office whitening with Zoom! provides a perfect solution. In just one visit, your smile will be brightened by as much as 10 shades.
For more convenience, there is also the NiteWhite take-home option. It includes custom-made trays that are designed for your specific smile needs. In just a few applications, you'll have a completely revamped look.
Invisalign
For smile flaws like gaps, misalignment, crookedness or crowding, you don't have to settle for the metallic look of traditional braces. The Invisalign method of correcting your bite uses clear, plastic trays to gradually adjust your teeth until they are properly aligned.
Porcelain Veneers
One of the faster methods for making cosmetic improvement to your smile is porcelain veneers. Your cosmetic dentist will remove a small amount of enamel and then affix the custom-made thin, ceramic shells to the teeth that occupy the smile zone, leaving you with a brand-new look in just two visits.
Lumineers
If you prefer an option that doesn't require any permanent changes to your teeth, there is the lumineer option. It is similar to the porcelain veneers procedure, but it doesn't require the removal of any tooth enamel. Thus, if you change your mind down the road, you can entertain other alternatives.
Cosmetic Bonding
The cosmetic bonding method allows you to enjoy an aesthetically improved smile in just one dental visit. The procedure consists of your dentist applying a tooth-colored resin material directly to your teeth and shaping it according to your specific smile needs. After the material is hardened with a special light and your dentist makes any final adjustments, you're left with an amazing new smile.
Six Month Smiles
For patients who desire orthodontic treatment that places more emphasis on the look of their teeth, there is the Six Month Smiles option. Patients enjoy the fact that the brackets and wires are tooth-colored, which prevents any unwanted attention.
An additional perk is that the procedure usually only takes six months to complete because the focus is placed on the teeth in the smile zone.
Smile Transitions
One of the latest innovations in cosmetic dentistry is the Smile Transitions system. A form of prosthetic, it provides patients with a temporary way to enjoy a more desirable smile while they wait to have a permanent procedure done.
To determine which cosmetic dentistry route is best for you, reach out to your dentist in Blaine to schedule a consultation before the year ends. After fully evaluating your current condition, the professional will help you achieve the smile you've always wanted!
About the Author
Dr. Douglas Green is a graduate of the University of Iowa College of Dentistry. Since then, he has gone on to deliver nearly 20 years of expert care to the city of Blaine and the surrounding areas. Dr. Green helps patients enjoy their dream smiles at Imagine Smiles, and he can be reached for more information through his website.
Comments Off

on Get Your Dream Smile with Help from Your Family Dentist in Blaine!
No Comments
No comments yet.
RSS feed for comments on this post.
Sorry, the comment form is closed at this time.