January 16, 2019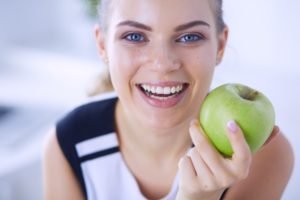 Are you ready to experience a different side to dentistry? If you want a more biocompatible approach to your dental care, it is time to consider a holistic dentist in Blaine. They hold a unique philosophy to the services they provide by understanding how your total well-being influences your oral health and vice versa. Using the mouth and body connection, they base their treatments on methods that are safe and compatible with your overall health.

Holistic Dentistry vs. Traditional Dentistry
A holistic dentist does not just focus on your teeth and gums. Instead, they look at your whole body. Their approach to preventive care goes beyond just a cleaning and checkup to also emphasize the importance of good nutrition and a healthy lifestyle. When performing restorative treatments, they use methods and materials that are metal-free and closely align with your body. Holistic dentists work to preserve your teeth using minimally invasive solutions whenever possible.
Why Do I Need a Holistic Dentist?
When choosing a new dentist in Blaine, there are several advantages you will enjoy when visiting one who maintains a holistic approach, such as:
Mouth-Body Connection: The dentist uses treatments that have positive lasting effects on the rest of your body as well as your mouth. The mouth-body connection allows their services to be individualized to your specific needs, including your lifestyle, mental health, and emotional health. They consider everything when creating your path to optimal oral health.
Safer Materials: A holistic dentist uses materials that align with your body, like mercury-free fillings. They also avoid those containing Bisphenol A. In some cases, they may even advise against the use of fluoride depending on their research and beliefs.
Integrative Medicine: Integrative medicine combines traditional dentistry with other therapies to offer a wider scope of care. They nurture the relationships between the teeth, jaw, neck, and head to improve your oral health and functions.
Natural Remedies: A holistic dentist strives to avoid invasive treatments when possible. Instead, they turn to natural, preventive remedies to lessen the need for extensive treatments. This does not mean they will not treat your teeth using traditional methods, but instead use safer and less invasive options when they can.
Experience the Difference Today!
A holistic dentist focuses on providing the best care possible for their patients using natural and biocompatible methods. They will not just foster a healthy mouth but a healthy body as well. If you want a more natural option to maintain your dental health, it is time to consider a holistic dentist.
About Dr. Green
Dr. Green obtained his dental degree from the University of Iowa College of Dentistry in 1999. He has provided the community with exceptional dental services ever since. Dr. Green is supported by over 75 hours of continuing education each year to remain current in the latest treatments. He takes a holistic approach to the services he offers to help you reach and maintain optimal well-being. If you are ready to enjoy the highest standard for dental care, contact Imagine Smiles today to schedule your consultation.
Comments Off

on Should I Choose a Holistic Dentist in Blaine?
No Comments
No comments yet.
RSS feed for comments on this post.
Sorry, the comment form is closed at this time.