July 24, 2019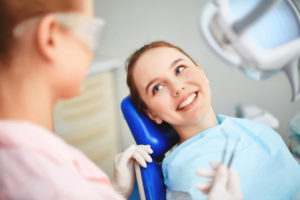 People are often skeptical at the idea of "alternative medicine." They imagine things like acupuncture or not getting vaccines. However, some dentists use "alternative medicine" in their practices, and their patients actually benefit from it in a way that patients in a traditional dentist's office do not. These are called holistic dentists. Read on as a holistic dentist in Blaine, MN talks more about the benefits of this special kind of dentistry.
What Is a Holistic Dentist?
A holistic dentist believes that your oral health is interconnected with the health of your entire body. They believe that by treating problems in your mouth, it corresponds to treating problems in your general health as well. Oftentimes they will work with a wide variety of healthcare professionals to promote integrated care to a patient. They will generally use the least invasive and least painful means of treatment, and advocate for using the body's natural healing abilities as much as possible.
How Is a Holistic Dentist Different from a General Dentist?
While both professions involve the same education and training, they choose different methods of implanting dental care. A traditional dentist will focus on treating a problem in one specific tooth or area of the gums. However, a holistic dentist will focus on treating a patient's entire body health as a whole, using a combination of modern dental treatment and natural remedies. This includes the body's own natural healing ability.
Holistic dentists generally refrain from using materials that are believed to be harmful or toxic. For example, they won't use amalgam or metal for fillings because those materials are believed to cause more problems than composite fillings, such as mouth ulcers or gum problems. They also typically use digital x-rays because they use about 80 percent less radiation than traditional x-rays.
What Are the Benefits of Seeing a Holistic Dentist?
Some of the advantages of seeing a holistic dentist include:
Minimally invasive treatments
Use biocompatible, nontoxic materials
Focus on treating the root cause of your problems
You'll have a healthier body, not just a healthier mouth
As you can see, just because something is labelled as "alternative" doesn't necessarily mean it's any less effective. If you're interested in getting your whole body treating along with your mouth, contact your dentist in Blaine today.
About the Author
Dr. Douglas Green is a holistic dentist who focuses on getting to the root of your oral health problems by treating your body as a whole. He averages more than 75 hours of continuing education courses a year to stay up to date on the latest techniques in dental medicine. To learn more about how his holistic approach to dentistry can help you, contact him at (763)-269-8650.
Comments Off

on How Seeing a Holistic Dentist in Blaine Can Benefit You
No Comments
No comments yet.
RSS feed for comments on this post.
Sorry, the comment form is closed at this time.