December 15, 2019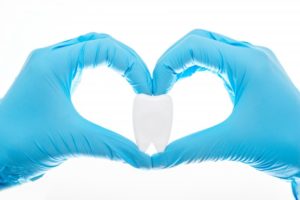 A dentist's primary goal is to help patients achieve and maintain sound oral health. Thus, a dentist works hard to ensure that the treatments they provide result in improved dental function and a lowered risk of future oral health problems. However, some dentists do more than just focus on the teeth and gums. Instead, they practice holistic and biologic dentistry in Blaine. What does that mean, exactly? How can visiting a holistic dentist benefit your overall wellness? Let's discuss these important questions.
Holistic Dentistry Is About More than Oral Health
When it is used in a medical context, the word "holistic" refers to any treatment or approach to care that takes an entire person into account. Not only does it consider the immediate problem being addressed, but it also considers how a treatment might affect other bodily systems. It even takes the patient's mental and social health into consideration. Essentially, holistic medicine is about much more than treating immediate symptoms; it is about promoting a person's long-term, overall wellness.
In dentistry, holistic and biologic doctors never forget that what happens in the mouth often has a profound and lasting impact on systemic health. That is why these doctors choose materials and offer procedures that have minimal risks and provide maximum benefits to patients.
Holistic vs. Traditional Dentistry
Here are a few examples of how traditional dentistry usually differs from holistic, biologic dentistry:
Materials
Some traditional dentists still use silver amalgam to fill cavities. Amalgam has a high concentration of mercury, which is a known toxic material that can cause a broad range of neurological symptoms. Holistic dentists choose not to use amalgam; instead, they use a biocompatible, tooth-colored composite resin to treat decay. Additionally, many holistic dentists use 100 percent porcelain crowns rather than metal crowns or even porcelain fused to metal (PFM) crowns.
Methods
Holistic dentists strive to be as conservative as possible. Therefore, they place a heavy emphasis on preventive care. They also try to avoid giving patients drugs to the extent possible. That is why many offer drug-free relaxation techniques as an alternative to traditional sedation. For example, your holistic dentist in Blaine at Imagine Smiles uses the innovative NuCalm relaxation system, which taps into the brain's natural power to fight anxiety.
Technology
You'll find that many holistic dentists are proactive about investing in the latest dental technology. For example, they may have the equipment necessary to create crowns in-house rather than waiting for a dental lab to do so. Streamlining the crown process eliminates the need for the patient to wear an unreliable, uncomfortable temporary restoration.
Holistic dentistry is truly the best oral health care philosophy. When you experience it for yourself, you may decide never to visit a traditional dentist again!
About the Author
Dr. Green is a holistic dentist in Blaine with 20 years of experience in his field. He is a graduate of the University of Iowa College of Dentistry. He truly loves taking care of patients and views them as people — not just as sets of teeth and gums. To learn more about Dr. Green and our practice, contact Imagine Smiles at 763-269-8650.
Comments Off

on Why Choose Holistic and Biologic Dentistry?
No Comments
No comments yet.
RSS feed for comments on this post.
Sorry, the comment form is closed at this time.