January 2, 2020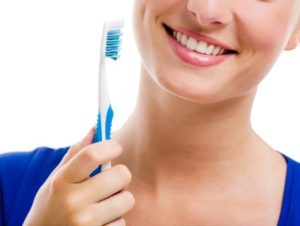 The American Dental Association recommends everyone visits their holistic dentist in Blaine at least twice a year for a cleaning and checkup. If you tend to delay your routine visits, did you know you're putting your smile at risk of avoidable complications? Preventive dental care keeps your teeth and gums healthy to promote your oral health, but it is also necessary for your overall wellbeing. Believe it or not, your oral and general health are linked. You can support a healthy mouth and body with a trip to your dentist at least twice a year.

Link Between Oral and General Health
Many people refer to the mouth as the gateway to your general health because the two are intertwined. Your teeth are necessary for your oral functions, like chewing. If they are compromised or missing, you may need to limit your diet because certain foods are too difficult to chew, which can lead to nutritional deficiencies. This can cause a variety of health issues from an imbalanced diet, like bone disorders, skin problems, and digestive concerns.
Your gum health is equally essential. The biggest threat to the health of your gums is an infection called periodontal disease. Not only is it the leading cause of tooth loss, but research shows the bacteria responsible for the infection can lead to an array of medical issues, like heart disease, respiratory infections, certain cancers, and even Alzheimer's disease.
Choose the Power of Prevention
Although you may not feel you need to go to the dentist until it's absolutely necessary, you're missing valuable opportunities to keep your smile healthy and also protect your overall health.
A semi-annual cleaning removes harmful plaque and tartar buildup left behind by your toothbrush and floss that can lead to common issues, like tooth decay and gum disease. It also allows your dentist to monitor your dental health to detect problems early, like weakened enamel.
Together, cleanings and checkups significantly reduce the likeliness for needing a costly or invasive procedure in the future. In fact, research shows every $1 spent on prevention lowers your dental costs by as much as $50. You'll also reduce your medical expenses and feel your best by stopping certain health issues from occurring.
Invest in a Healthy Mouth & Body!
Your dental health and the care you receive from your dentist shouldn't only benefit your smile but also your overall wellbeing. Invest in a healthy mouth and body through preventive care from a dentist who focuses on optimal wellness.
About Dr. Green
Dr. Green earned a degree in Biology and a minor in Sports Medicine before receiving his dental degree from the University of Iowa College of Dentistry. Since then, he's provided comprehensive dental services catering to each patient's specific needs. He takes a holistic approach to promote your overall health. If it's time for your next cleaning and checkup, don't wait. Contact Imagine Smiles today to schedule your appointment.
Comments Off

on How Oral Health Relates to General Wellbeing
No Comments
No comments yet.
RSS feed for comments on this post.
Sorry, the comment form is closed at this time.