June 17, 2020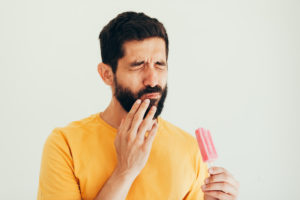 Summer is finally here, which means it's time to enjoy your favorite warm-weather activities, backyard barbeque snacks, and seasonal pastimes. Unfortunately, if you don't take a few extra precautions, your fun in the sun could be cut short by a toothache or trip to your emergency dentist. Here are five common summer activities that could damage your teeth and what your Blaine dentist recommends you do to protect your smile.
1.) Relaxing Your Dental Routine
Summer is a great time to rest and relax, but that doesn't mean you can slack off on your dental routine! Thoroughly cleaning your mouth every day is your first line of defense against a wide variety of issues like tooth decay, gum disease, and oral infections. Practice great at-home oral hygiene by:
Brushing your teeth for two minutes twice a day.
Flossing between all your teeth at least daily.
Rinsing with an antiseptic mouthwash regularly.
2.) Contact Summer Sports
Now that the weather is warming up and the sun is shining, outdoor games are in full swing. However, sports like volleyball, football, and baseball can all quickly lead to a chipped or knocked-out tooth if played recklessly. Always wear a properly fitting mouthguard if you plan on getting into the game.
3.) Playing by the Pool
Many dentists report that poolside accidents and injuries are the most common cause of dental emergencies this time of year. If your family is headed to the pool as temperatures rise, make sure to enforce pool safety rules like:
No running by the pool or on wet surfaces.
Always be aware of how close you are to the concrete lip of the pool.
Never jump or dive into a shallow part of the pool.
4.) Hydrating the Wrong Way
While staying hydrated is essential all year long, it's is particularly important during the hot and active summer months. Unfortunately, staying hydrated the wrong way can drastically increase your risk of tooth decay. Beverages like sodas, sports drinks, and fruit juices are all highly acidic, sugary options that can quickly burn through your enamel. To protect yourself from summertime cavities, make water your drink of choice.
5.) Sugary Summer Snacks
Ice cream, popsicles, chips, and pies are all popular choices at most backyard barbeques and cookouts. If you mindlessly snack on these sugary treats while enjoying your vacation, you will inevitably find yourself with a painful cavity. Instead, indulge on foods that boost oral health, like:
Calcium-rich foods like cheese, yogurt, and canned salmon that strengthen the jawbone and teeth.
Fiberous vegetables like carrots, celery, and cucumbers, which can scrub away plaque and reduce risk of tooth decay.
Great sources of vitamin C like oranges, cantaloupe, and strawberries that boost the immune system and promote better gum health.
Keep your oral health safe by avoiding these dangerous activities and enjoy a beautiful, sunny smile all summer long!
About the Author
At Imagine Smiles, Dr. Douglas Green prioritizes helping his patients achieve a smile that looks great and feels healthy. That's why he encourages everyone to come in for routine dental checkups every six months to prevent any issues from developing. However, should you find yourself with a painful or broken tooth, he also offers a wide variety of state-of-the-art and environmentally-friendly dental services to get your oral health back on track. For more tips on caring for your smile this summer, feel free to contact him via his website or at (763) 269-8650.
Comments Off

on 5 Dangerous Dental Activities to Watch Out for This Summer
No Comments
No comments yet.
RSS feed for comments on this post.
Sorry, the comment form is closed at this time.