January 3, 2021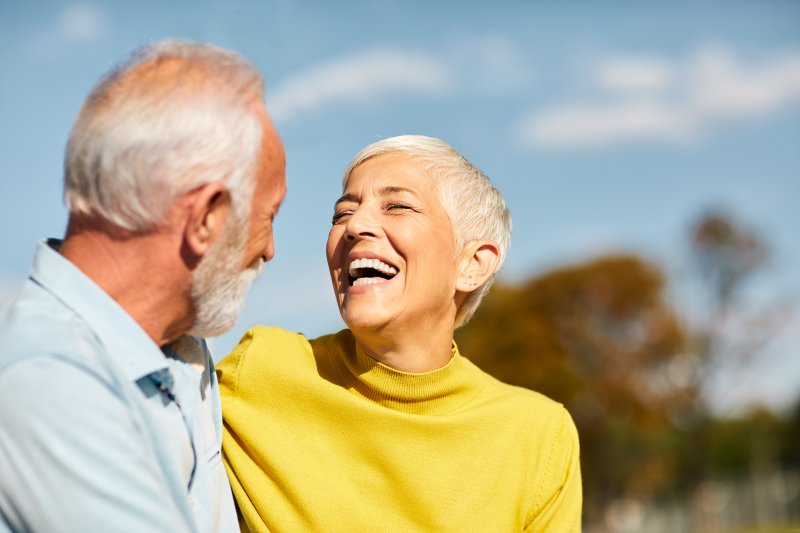 Do you long to have a completely restored, fully functional smile again? If so, dental implants in Blaine can leave a lasting impression when it comes to your physical appearance, oral health, and mental wellbeing. Considered to be a superior form of tooth replacement for individuals with one or more missing teeth, read on to learn more about these unique restorative solutions and how they can make a significant difference in the way you feel about yourself and the future of your smile.
What Mental Health Benefits Come from Dental Implants?
Dental implants are known for their many oral health benefits, allowing you to have greater functionality while eating and speaking because of the permanence and stronger bite force. They also help to continue stimulating your jawbone, which is one of the ways they stand apart from other tooth replacement solutions like dentures or fixed bridges. But did you know they can also positively impact your mental health? Here's how:
They Ensure Greater Self-Esteem: By replacing your missing teeth, you no longer have to live with an incomplete smile. Being able to smile, eat, speak, and even laugh around others is much easier when you don't feel as if the spotlight is shining on the vacant areas of your smile.
Life Becomes Easier: Dental implants make eating and speaking much easier, which, in turn, can help you feel happier and enjoy the finer things in life. Missing teeth can make some of the simplest tasks more difficult, but once you replace them with dental implants, you can expect to find enjoyment in these tasks you once hated.
You'll Be in a Better Mood: Smiling alone can trigger the brain into thinking you're happy. Whether it is fake or real, this simple reaction can do wonders for your mood. Once dental implants are put into place, there will be no reason to generate a false sense of happiness, as you will be smiling because of the genuine joy you feel. As a result, your mood will significantly improve, making it easier to be around others.
Why Choose a Holistic Dentist for Dental Implants?
Another beneficial aspect of dental implants is that by choosing a holistic dentist to oversee your treatment plan, you can feel more confident knowing the materials used to restore your smile are natural and non-toxic. Using biocompatible titanium, these posts easily integrate with your bone and are safe to use. Because they are not harmful to the tissues in your mouth, you can feel confident that your implants will remain strong, durable, and firmly in place.
Also, a holistic dentist makes sure that the equipment and technology used is minimizing their carbon footprint by swapping out paper systems for those that are digital and relying on advanced diagnostic tools that ensure greater accuracy and precision to reduce the potential for wasted materials and complications.
If you want to see more than just a change to your physical appearance, discover the possibilities with dental implants and watch your life take a turn for the better.
About the Authors
Dr. Douglas Green earned a bachelor's degree in biology from St. Olaf College in Northfield, MN, before going on to earn a DDS from the University of Iowa College of Dentistry. Since 1999, he has been practicing in the Minneapolis/St. Paul metro area. He and Dr. Landon Case work together to lead the team at Imagine Smiles in Blaine, MN. Offering patients unique and advanced treatments such as dental implants, they can deliver beautiful results that can last a lifetime. If you are living with missing teeth and need a tooth replacement solution that offers improved functionality and greater confidence, visit our website or call (763) 269-8650.
Comments Off

on The Positive Impact Dental Implants Can Have on Your Mental Health
No Comments
No comments yet.
RSS feed for comments on this post.
Sorry, the comment form is closed at this time.