July 8, 2021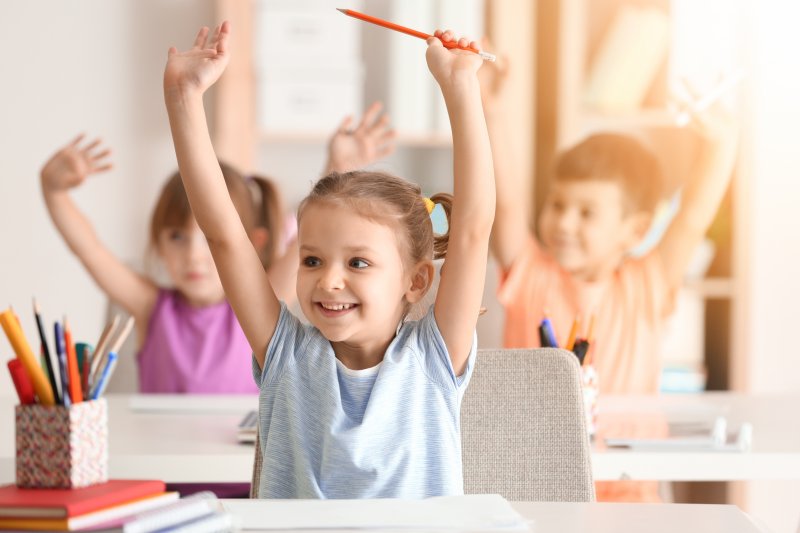 Everyone knows about the importance of proper dental care. But did you know it can benefit more than your smile? Studies show that children with poor oral health are significantly associated with reduced school performance. So, by encouraging your child to take good care of their teeth, you can set them up for academic success! Learn more about this relationship and a few tips for helping your little one maintain good oral health.
How Oral Health Affects Academic Performance
Brushing and flossing are critical to prevent oral health issues, such as decay, cavities, and even dental disease. However, research proves that it can benefit your child's academic performance as well.
One recent study found that dental problems were significantly associated with reductions in academic performances and psychosocial well-being. Also, a report from the Office of Surgeon General notes that more than 51 million school hours are lost each year to dental-related conditions.
Back-to-School Tips
A healthy smile can prevent your little one from missing school and experiencing psychosocial effects. Here are a few back-to-school tips to help your child maintain good oral health:
Establish an Oral Hygiene Routine
Helping your child establish an oral hygiene routine is extremely important. Make sure they're brushing and flossing every day, ideally each morning and right before bed. By sticking to a consistent regimen throughout the school year, they'll eventually adopt these practices as a regular part of their day!
Make Brushing a Fun Activity
Children may need some help finding the motivation to brush their teeth, especially the young ones. To encourage them, have them pick out their own toothbrush, toothpaste, and other oral care supplies next time you go to the store. They can pick a toothbrush that lights up, plays music, or has a fun character on it, creating newfound enthusiasm for brushing their teeth!
Pack Healthy Lunches
If you're running on a busy schedule, it's easy to pack your child's lunch with snacks and drinks that contain unhealthy amounts of sugar. Although convenient, these foods can leave a lasting mark on your child's smile. Bacteria like to feed on these sugars and starches, producing acids that damage your little one's teeth. Keep their mouth healthy and consider packing their lunch bag with nutritious foods like deli meat, whole-grain bread, cheese, pretzels, nuts, and fresh fruits and vegetables.
Schedule Dental Checkups
Ideally, your child should be seeing their dentist bi-annually for cleanings and exams. The beginning of the school year is the perfect time to schedule a visit! It allows your dentist to prevent or treat any problems that can turn into severe complications down the road. A checkup ensures your child's oral health won't interfere with school.
Set your child up for academic success by helping them maintain a healthy smile. By following these tips, your little one can start the school year off on the right foot!
About the Practice
At Imagine Smiles, we strive to provide the most advanced level of dental care available today, creating a patient experience that's beyond what's anywhere else. A smile affects more than just your oral health – it affects several aspects of your life, including academics. That's why we provide comprehensive care to keep your child's grin from interfering with their studies. Visit our website or call (763) 269-8650 to schedule a dental visit before the school year starts.
Comments Off

on Set Your Child Up for Academic Success with Good Oral Health
No Comments
No comments yet.
RSS feed for comments on this post.
Sorry, the comment form is closed at this time.