August 4, 2022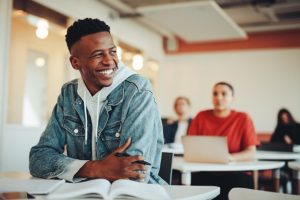 Back-to-school season is finally here, and as you're gearing up for a brand-new semester, something to keep in mind is your oral health. Are your pearly whites ready for another new semester, or is your smile currently in a sad state of affairs? With so much going on, it can be easy to let your oral health slide; but your situation isn't hopeless! Here are some back-to-school tips from your dentist to help your teeth pass their next dental exam with flying colors.
#1: Eat a Healthy Diet
Consuming plenty of healthy, vitamin- and nutrient-rich foods will greatly benefit your oral health throughout the school year. Snacks like crackers, chips, cookies, and granola bars might be easy to stash in your backpack and munch on during class, but these items can greatly increase your risk of tooth decay, cavities, gum disease, and other issues. Instead, opt for healthier, tooth-friendly snack options like fruits, vegetables, yogurts, nuts, cheeses, and more. Chewing sugar-free gum after meals can also help to clear the mouth of leftover food and its byproducts.
#2: Drink Plenty of Water
Your body is mostly made up of water—meaning that it's obviously the best drink for your overall well-being, including your oral health! A hydrated mouth produces plenty of saliva, which is important for washing away food debris and cavity-causing bacteria. Consider carrying a refillable water bottle with you throughout the day so that you're properly hydrated. Also opt for tap water whenever possible; it often has fluoride added to it, which greatly benefits your oral health!
#3: Practice Good Oral Hygiene Daily
There's nothing like a daily routine to help keep your life on track; and establishing and maintaining an oral hygiene regimen will work wonders for you and your smile. Aim to brush your teeth twice a day, while also flossing daily and using an antibacterial mouthwash. Not only will this routine actively mitigate and discourage oral health problems, but having a set routine can also combat anxiety, reduce stress, and help you to better-organize your time.
#4: Schedule a Dental Checkup
You should be visiting your dentist twice a year for checkups and cleanings, and the start of the school year is a convenient time to knock out one of these biannual visits. This gives your dentist the chance to thoroughly clean your mouth of pesky plaque buildup and tartar, which is something you can't effectively remove on your own. It also allows your dentist the opportunity to inspect your mouth for any hidden, underlying problems. Dental checkups are a major preventive measure that ensure good oral health all year long.
#5: Consider Getting Dental Sealants
If you're interested in taking a proactive approach towards protecting your pearly whites, you might also consider talking with your dentist about getting dental sealants. Sealants can prevent up to 80% of cavities within the first two years of being applied, which is an incredible amount of added protection!
A healthy smile is a happy smile! By following these tips, you can ensure that your smile is worthy of receiving an A+ this upcoming school year.
About the Practice
The team at Imagine Smiles is honored to serve patients and families in the Blaine, MN area under the leadership of Dr. Green and Dr. Case. The practice is proud to offer a wide range of available services including pediatric dentistry. If you have any questions about the article or would like to schedule an appointment, feel free to contact the practice online or by phone: (763) 269-8650.
Comments Off

on Pass Your Next Dental Exam with These 5 Helpful Back-To-School Tips
No Comments
No comments yet.
RSS feed for comments on this post.
Sorry, the comment form is closed at this time.