December 2, 2022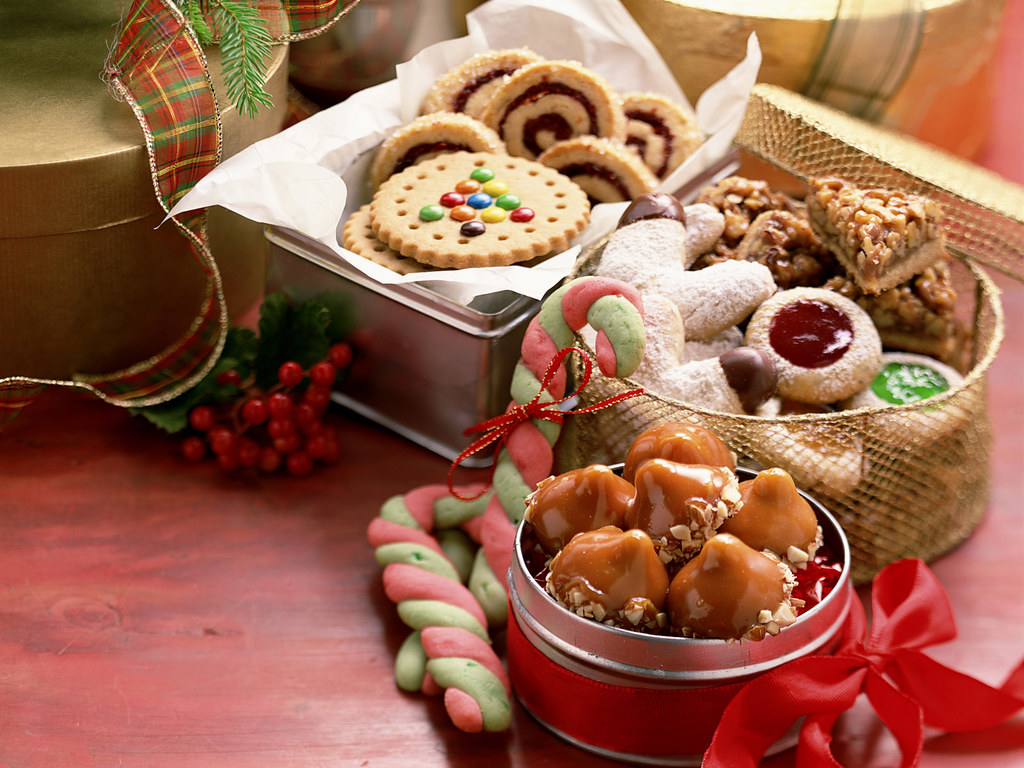 Many people see the holidays as the best time of the year. It often means getting time off of work, hanging out with loved ones you haven't seen in a while, gifts, and eating all kinds of seasonal treats. As fun as the holidays may be, this time of year can do a lot of damage to your smile if you aren't careful. Continue reading to learn about three ways that the holidays can harm your oral health as well as what you can do to prevent this.
#1: Eating Too Many Sweet Treats
During the holidays, sweet treats like cider, pie, cookies, and candy are common at home and in the office. Though these treats may be delectable, they can do a lot of damage to your smile. This is because the sugar in these foods and drinks feeds oral bacteria that Then release acids that attack your enamel. As a result, your enamel will be weakened, which will make you more likely to develop cavities.
#2: All-Day Snacking
Sugar can harm your smile, but that isn't the only thing you need to be worried about this holiday season. While cooking meals for your family and friends, you may find yourself taste-testing what you've made. When you eat, the environment in your mouth becomes more acidic. This means that snacking all day will expose your pearly whites to a constant acid attack and raise your risk of tooth decay.
#3: Not Keeping Up with Your Oral Hygiene
There's no denying that your schedule around the holidays can vary quite a bit. Whether you're piling into a car or on an airplane to visit loved ones or preparing for guests to visit you at home, the change in schedule can cause your oral health to take a hit. This is because going about your day differently than usual might cause you to forget to do your oral hygiene routine, which raises your risk of cavities, tooth decay, and other problems.
3 Ways to Prevent Oral Health Issues This Holiday Season
Though there are several ways that the holiday season can lead to oral health problems, you can prevent these issues by:
Eating a dentist-approved diet – Instead of consuming sweet, starchy, carb-heavy, and acidic foods and drinks, fill up on ones that are good for your smile. This includes dairy, lean meats, fish, nuts, fruits, and vegetables.
Practicing moderation – Only eat during designated meal times so that your teeth won't be exposed to acid all day long. You can also drink a glass of water after your meal to help neutralize the acid.
Make a dental travel kit – This should contain a toothbrush, dental floss, mouthwash, and toothpaste. Bringing a dental kit with you will allow you to clean your smile no matter how busy the day becomes.
No matter how exciting the holidays are, don't let them lead to an unhealthy smile. With these tips, you can make it through the season with your oral health in good shape!
About the Practice
Imagine Smiles helps patients in Blaine and the surrounding communities keep their smiles healthy all year long. If you're concerned with your oral health this season, they can offer tips and food recommendations that will keep you from ending the holidays with a dental emergency. Are you ready to make an appointment or do you want more information on Imagine Smiles' services? If so, call their office at (763) 269-8650 or visit their website today.
Comments Off

on Are the Holidays the Worst Time for Your Oral Health?
No Comments
No comments yet.
RSS feed for comments on this post.
Sorry, the comment form is closed at this time.