October 13, 2023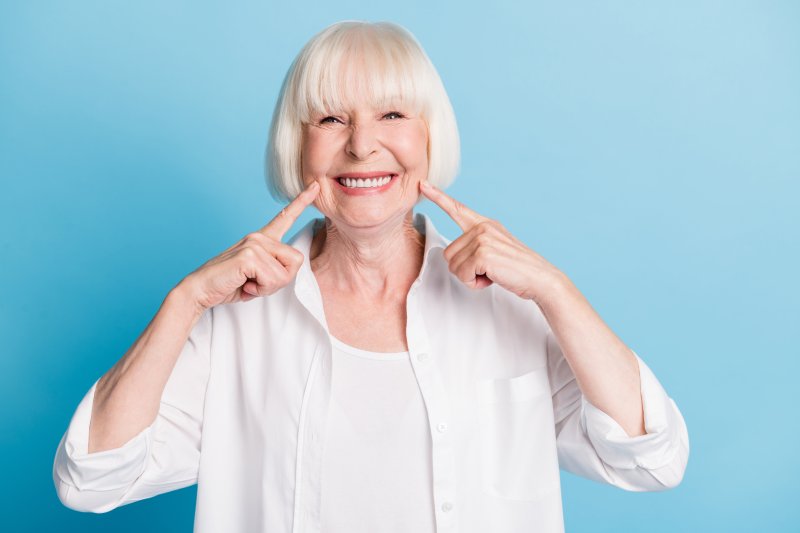 Denture care isn't as straightforward as you would think.  You can't treat them like your regular teeth or risk damaging them or having them teem with bacteria. Excellent oral hygiene practices for dentures will help them last for many years.
But what are they? If you want to learn the best ways to care for your dentures according to experts, continue reading.
1. Clean Them Daily
This may seem obvious, but there is a proper way to clean your dentures, and it isn't with toothpaste. Most brands have gentle abrasives in them that are good for natural teeth, but will slowly wear away at your prosthetics.
Instead, use water or specially formulated denture paste to gently clean your dentures all the way. This includes the teeth and the trays that sit on your gums. Afterward, you can use toothpaste to brush any of your remaining natural teeth, your tongue, and your gums.
2. Stay Hydrated
Water is essential for your health, but it is also a critical component of taking care of your dentures. Saliva is important for the upkeep of your oral health as it actively fights acid and bacteria in your mouth.
It does double duty for dentures, ensuring that they stay moist for suction and comfort. Ample water will aid saliva production and help wash away food particles.
3. Remove Them Before Bed
It's imperative that you don't sleep in your dentures. Even if you brush before bed, leaving your dentures in can trap bacteria against your gums as you sleep. Forgetting once or twice a month won't do any harm, but repeatedly leaving them in can lead to gum disease, causing swelling, discomfort, and bleeding gums.
Remove your dentures and soak them in a glass of cool water or denture cleaning solution. This will keep them moist and bacteria-free throughout the night.
4. Have Broken Dentures Fixed Immediately
When you handle your dentures over the sink, be careful. While they are durable while they're in your mouth, they can break if dropped against a hard surface. Place a towel over the counter to provide padding.
If your dentures do break, see your dentist as soon as possible to have them repaired. While broken, you shouldn't use them. Broken dentures may be sharp or warped, causing damage to your lips, cheeks, or gums.
With these expert tips, you should now be well-prepared to take care of your prosthetic. Taking care of your dentures and practicing good oral hygiene will keep them looking and feeling their best for many years to come.
About the Practice
At Imagine Smiles, our team of highly qualified and professional dentists is ready to help guide you through your treatment step-by-step. Their friendly and supportive staff will ensure that you're comfortable and know exactly what you need to do to reach your smile goals. To schedule a denture consultation, call (763) 269 8650 or visit the website to delve into the other services they offer.
Comments Off

on Take Care of Your Dentures with These 4 Tips from Experts
No Comments
No comments yet.
RSS feed for comments on this post.
Sorry, the comment form is closed at this time.