Cost of Dental Implants – Blaine, MN
Implants Pay Off In More Ways Than One
At Imagine Smiles, Dr. Green has been providing tooth loss solutions for two decades and counting. In that time, we've found that dental implants provide countless benefits that other options simply can't. However, we also understand that cost is often a primary consideration when making a decision about dental work. Since each person's implant treatment plan looks different, we can't provide an accurate cost that applies to everyone. But we can explain the factors that go into the final price of dental implants in Blaine. If you'd like an idea of what your individual cost would be, don't hesitate to get in touch to schedule a consultation!
Types of Dental Implants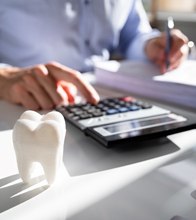 The type of dental implants that are used will depend on several factors, including how many teeth need to be replaced, how much bone mass remains in your jaws, and what type of restoration is attached to the implants. Here are some different possibilities:
To replace one missing tooth, a traditional, regular-sized implant will be restored with a single dental crown.
For several consecutive missing teeth, 1-2 traditional implants will support a bridge.
To anchor a full upper or lower denture, 2-8 mini-implants are usually used per arch, which are a good option for someone whose jawbone has become thinner or weaker after tooth loss.
What are the Stages of Dental Implant Treatment?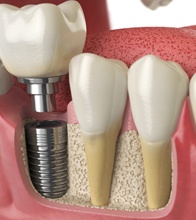 Restoring your smile with dental implants is done in stages, which is helpful financially because you don't have to pay for everything all at once. Here are the different stages of treatment:
Are Dental Implants Worth the Investment?
As a dentist in Blaine, we often hear our patients say that implants are one of the best decisions they've made for their oral health for multiple reasons. First, dental implants are the only solution that can last 30 years or more with basic maintenance, eliminating the need for costly adjustments and replacements that come with other options.
Second, it's not only about the quantity of time you'll be able to use your implants, but the quality of life they afford as well. Simply put, they're the next best thing to your own teeth. Not to mention that they preserve your jawbone, helping to maintain your facial structure and youthful appearance as time goes on.
Does Dental Insurance Cover Dental Implants?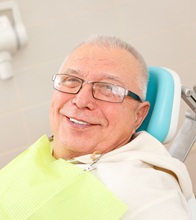 At Imagine Dental, we make recommendations based on what will serve our patients best. Unfortunately, however, dental insurance usually only covers the most low-cost solutions, whether they're the best choice for a patient or not.
With that said, it's worth noting that some of the procedures that are done as part of the implant process (e.g. X-rays, extractions, exams, etc.) will have partial coverage, and we're always happy to file your claims for you. We also offer third-party financing options like The Lending Club and CareCredit so you can break up your cost into smaller monthly payments.