How Dental Implants Work – Blaine, MN
Prepare for Your Complete Smile Restoration
Unlike other tooth replacement options, dental implants require a step-by-step process that includes surgery to achieve amazing and unique benefits. The entire procedure can seem confusing, which is why patients typically wonder about the timeline, number of dental visits, and more. That's why we've included a guide for how dental implants work in Blaine, making the information you need easy to access. Read on to learn more!
Initial Dental Implant Consultation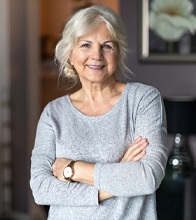 To begin the dental implant process, you must first visit our office for a consultation. During this appointment, one of our experts will carefully examine your missing teeth and the overall condition of your oral health. Then, we'll be able to provide you with a personalized treatment plan, including the number of implants you'll need. Any preexisting issues must be treated before beginning dental implants, which is why this initial consultation is so important. We also may recommend bone grafting if your jawbone is too weak as well as tooth extractions for implant-denture cases.
Dental Implant Surgery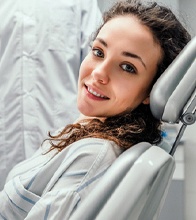 Once we've prepared your smile, we'll schedule your implant surgery. Our implant dentist in Blaine will ensure that you're numb and comfortable before beginning. There are also sedation options if you want a greater sense of relaxation during the procedure. Slight incisions are made in the gums to access the jawbone. Then, tiny holes are created in the bone for the placement of the dental implants. Once placed, the implants are mounted with caps for protection and to maintain the smile's appearance.
Dental Implant Osseointegration & Abutment Placement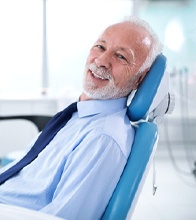 Following the placement of your dental implants in Blaine, you'll begin a healing process that lasts at least 3 to 4 months called osseointegration. Implants are made of biocompatible titanium, which allows them to fuse to the bone and become a permanent part of your body. While this process may seem lengthy, it's precisely what allows implants to look, feel, and function like natural teeth. Once the implants have completely healed, we will place abutments, which are anchors for the restorations. Next, we will take images and impressions of your smile to custom make your restorations.
Placement of Dental Restoration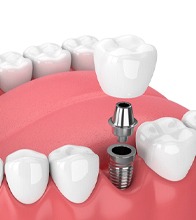 Lastly, you'll return to our office for a final visit, where we will place your restorations. Before doing so, we will always make sure that you're happy with your results. If you have any temporary crowns, bridges, or dentures, we will remove them before permanently mounting the final restorations. All that's left to do is to walk out of our office with a complete, beautiful, and strong set of teeth!
If you have any questions, please don't hesitate to contact our office and schedule a consultation!