Meet the Imagine Dental Team
Anne - Dental Hygienist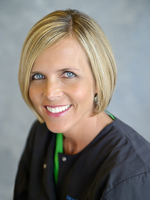 Anne is considered by her peers to be one of the best dental hygienists in the north metro area. A native of Mounds View, MN, she has been treating patients for over 20 years. Her approach to oral health is unique and is customized for each of her patients. Through continuing education and advanced knowledge of oral health, Anne will create and implement an oral hygiene plan that is designed to improve your oral health and then maintain it in the years that follow. Her goal is to provide quality care that will maximize the overall oral and systemic health of the patients she sees.
In addition to a basic dental hygiene license, Anne also holds certification for Nitrous Oxide and local anesthesia administration to assist in patient comfort. She also stays current on modern oral health issues and participates in numerous continuing education programs.
When not practicing dentistry she enjoys spending time with her husband, Chad, and their two daughters, working out, traveling and weekend trips to her family's cabin in northern Minnesota.
Kendall - Dental Hygienist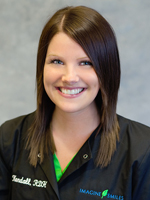 Kendall is the hometown member of our clinical team. Originally from Blaine, MN, and a graduate of Spring Lake Park High School, she has been in dentistry since 2007, having originally received a degree in dental assisting from Century College. But her passion for dentistry soon led her to the next level of patient care and she returned to Century to obtain a dental hygiene degree. Her bright smile and infectious laugh are only surpassed by her enthusiasm to make your smile the best it can be.
In addition to patient care, Kendall stays up to date on the latest trends in dentistry. From treatment methods and materials to new technology and techniques, she is constantly striving to provide the highest level of care for her patients. When not with patients, Kendall enjoys many outdoor activities including golf, hiking and snowmobiling.